Doofus Art… Part XXV
[Mark Probert] –
Introduction
The continuing art adventures of Doofus and the Duck and their Company of players, as created by my wonderful wife Emma during the never-ending time of COVID-19 pandemic continuing now for a fourth year into 2023. This is the twenty-third instalment of works, the Company remaining at the height of their creative endeavours.
Without further ado, back to the Doofus and the Duck…
March 2023 (cont.)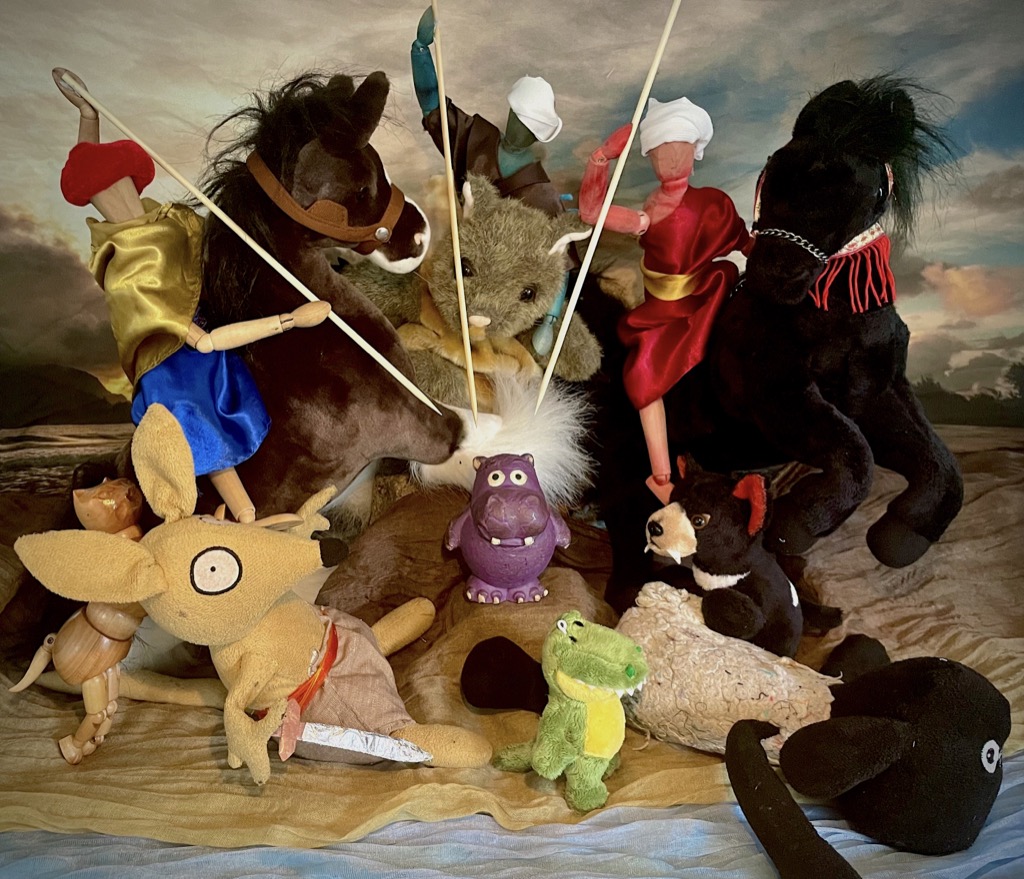 Doofus and the Duck present, in honour of 422nd anniversary of the English Astronomer William Herschel discovering the planet Uranus and in celebration of International Critically Endangered Animals Day, the tableau of a hunting scene/genre painting by the Flemish Baroque master, Sir Peter Paul Rubens, currently in the Alte Pinakothek, Munich, entitled "The Hippopotamus and Crocodile Hunt (1616)," starring the ABC Interpretive Dance Bandicoot as The Poor Fellow About to be Mauled by A Frightening Hippopotamus and Shaun the Sheep as The Dead Fellow; and featuring the Purple Hippo as The Mighty and Fearsome Hippopotamus; and introducing the Little Crocodile as the Very Scary Crocodile
One does wonder, at time like this, whether the Purple Hippo's genius for comedy is innate or simply a product of being blithely unaware of quite what is going on around us. I guess we'll never know. Heroic!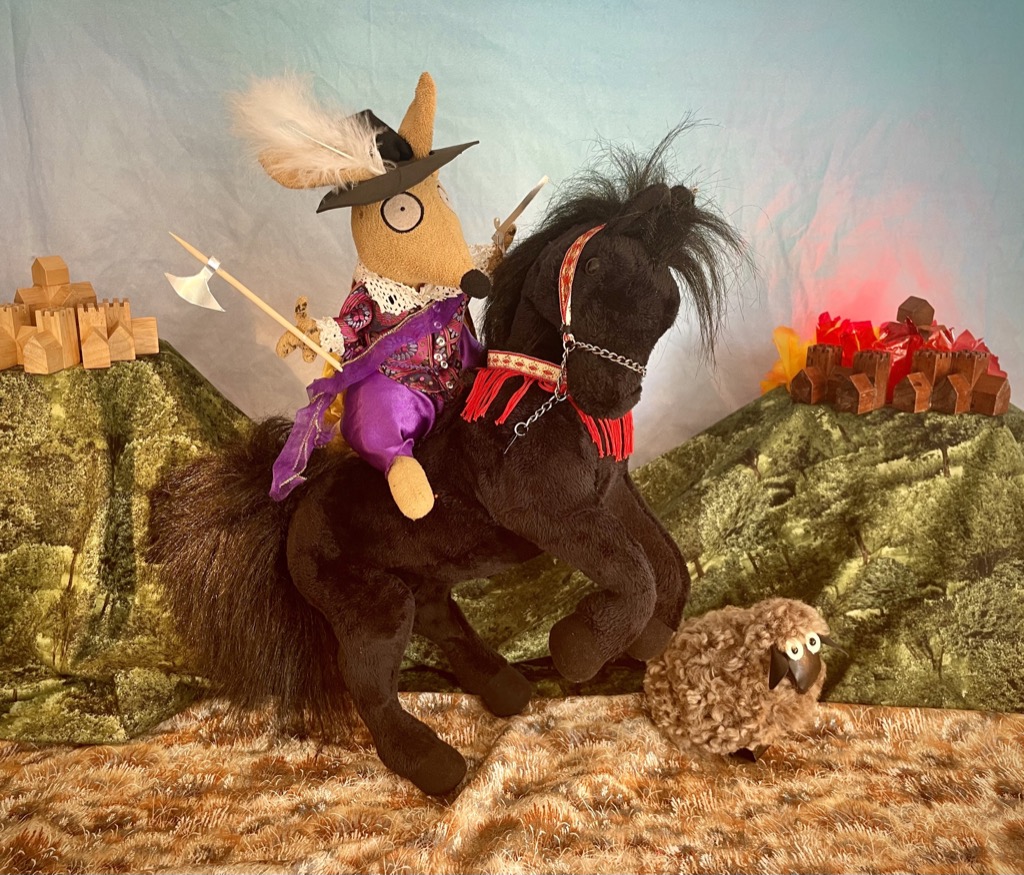 Doofus and the Duck present, in honour of the 374th anniversary of the English House of Commons of passing an act abolishing the House of Lords, declaring it "useless and dangerous to the people of England," and in celebration of the Company's Founders' newest furry family addition, their tableau of the title illustration (artist unknown) for a pamphlet printed for John Wright in the Old-Bailey, April 12, 1643, entitled "A True Relation of Prince Rvpert's Barbarous Cruelly against the Towne of Brumingham, to which place on Monday Apr. 3, 1643," starring the ABC Interpretive Dance Bandicoot as the Noble and Accomplished Prince Rupert of the Rhine, Duke of Cumberland and featuring the Little Sheep as Boye, the Very Famous (and possibly magical) White Hunting Poodle
Simple and beautifully styled, this tableau brings a wonderful drama and energy to the somewhat stilted original. Outstanding!